Founder
---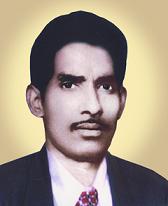 Founder of the first unit in 1981, Late Mr. CHANDRAKANT VITTALRAO CHAVAN first generation entrepreneur with his enormous experience and knowledge in timber technology.

CHAVAN FURNITURE has established a tradition of excellence in providing quality furniture. The main emphasis has been to provide furniture that is practical and affordable, as well as attractive and enduring. The Company has been able to establish a very strong bond with its clients because of its ability to understand their needs and dedication to develop innovative furniture solutions. The primary strength of the Company lies in the Quality of the products, Customization as per requirement and attention to details for a perfect, timely and satisfactory execution. The company is also aware of the fact that all function and no fashion would make its furniture dull and for that reason its trained and dedicated team of designers has also taken care of what is in and what is not.

Manufacturer of mass produced Modular Furniture Systems. Custom made to designers designs for clients. We execute complete interiors or specific work with Architects, Interior designers, and Corporate Offices, commercial establishments and residences in various combinations.

We manufacture Office Partition Systems, Storage Cabinets, Filing Units, Drawer Units, Workstations, Post formed Tops & Drawer Units, Wardrobes, Kitchen Cabinets, and other Architectural items. We offer office systems and workstations in laminated and prelaminated boards withPVC/ABS edge banding as well as post formed tops in laminate and veneer in various finishes, i.e. melamine, polycot as well as solid colors.

We also manufacture made to order designer kitchens and residential furniture.